Comments Off on 30 People Graduate From EVI's Training Academies
30 People Graduate From EVI's Training Academies
Congratulations to our 2022 Hospitality and Teaching Assistant Academy graduates!
EVI partnered with Communities for Work Plus and Adult Learning Wales this year to deliver Hospitality and Teaching Assistant training academies – bespoke courses designed by us based on community need. Funding through the UK Community Renewal Fund* meant that these were free of charge to the people of Blaenau Gwent and included delicious daily buffets from the community Café at EVI.
30 people gained a range of qualifications and skills from barista and bar skills, first aid and customer service to autism awareness, paediatric first aid, anger management, safeguarding of children and more.
Celebrating Successes
4 people have already gained employment as a direct result of attending the academies, with others boosting their confidence and their CV's with qualifications and skills to help gain future employment, access volunteering opportunities and support their business.
We recently held award ceremonies for our graduates. Congratulations and best of luck to you all!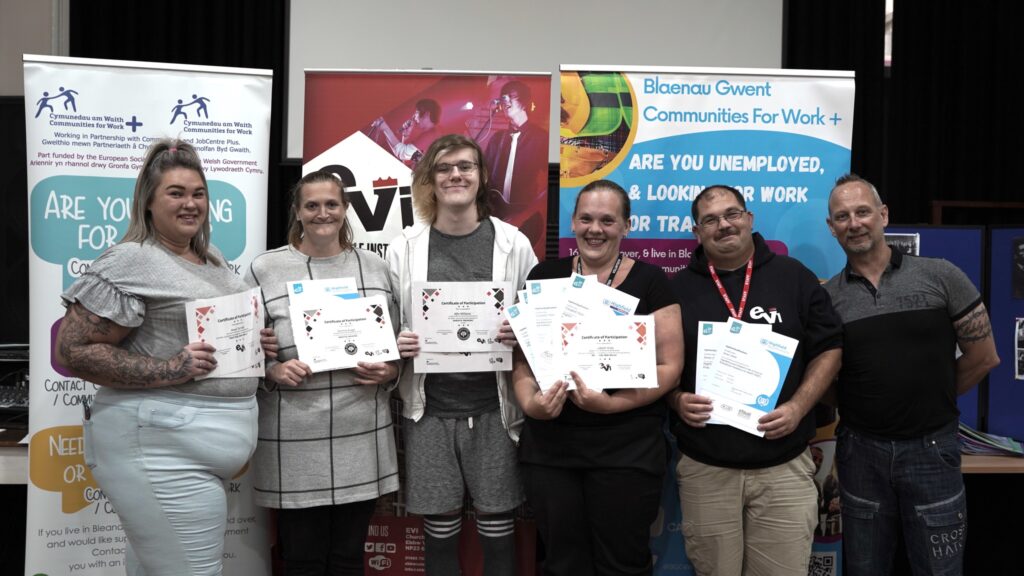 The feedback from the academies has been overwhelmingly positive;
---
"Great for my CV and future job applications. Also very helpful for my confidence."
– Hospitality Academy Graduate
---
"Employing people who I know have done this course would be very reassuring."
– Business Owner & Hospitality Academy Graduate
---
"[It] Benefitted me by giving me skills and qualifications that I can use to get a job in a career that I'd always wanted."
– Teaching Assistant Academy Graduate
---
Further Opportunities
Our skilled EVI team were on hand to offer support throughout the course, working with participants to define what they would like to achieve, barriers, future plans, and signposting further opportunities such as training and volunteering. Communities for Work Plus also provided help in removing financial hurdles such as transport, childcare and training to help them get the job they need.
Look out for more EVI training academies in the future! Find out more about one participant's journey below.
---

*The UK Community Renewal Fund is a UK Government programme for 2021/22. This aims to support people and communities most in need across the UK to pilot programmes and new approaches to prepare for the UK Shared Prosperity Fund. It invests in skills, community and place, local business, and supporting people into employment. For more information, click here.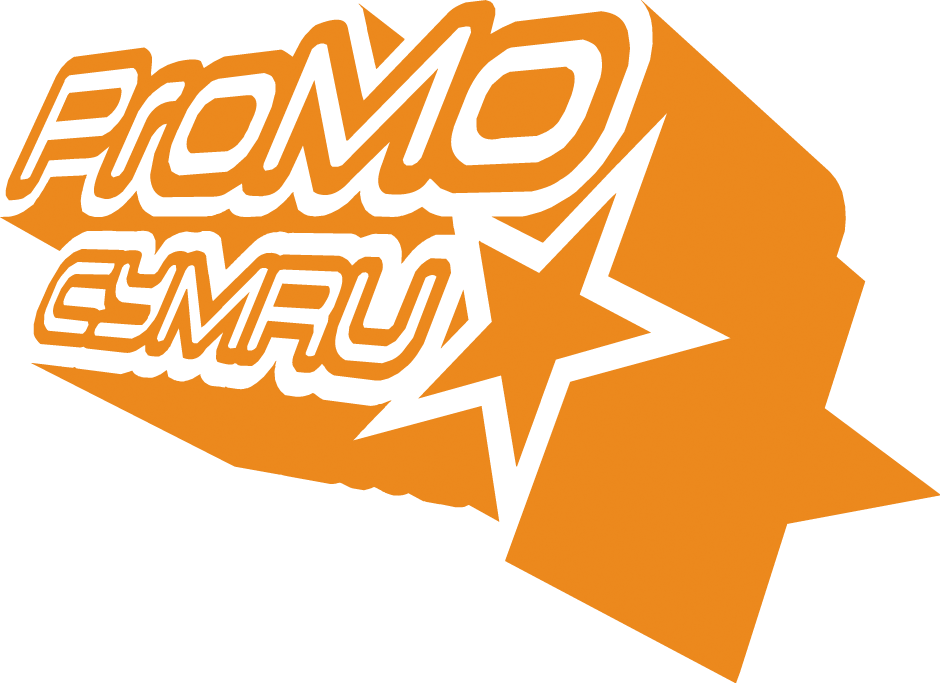 ProMo Cymru, charity and social enterprise, operates and is the custodian of the Ebbw Vale Institute. We are proud to have saved EVI for future community use.