Comments Off

on EVI's Summer of Fun
EVI is thrilled to have been awarded funding through CWVYS for the Welsh Government's Summer of Fun scheme.
Scroll down to see our upcoming events.
As part of our Summer of Fun activities, we will be running Musical Workshops, Accredited Video Production Training and Canva Graphic Design Sessions for young people aged 16 – 25 in Blaenau Gwent throughout August and September.
The Summer of Fun initiative aims to support the wellbeing of children and young people to continue their recovery from the Covid restrictions of the last two years. ProMo Cymru (EVI's custodians) will be one of many organisations across Wales delivering community-based interactive, creative and educational activities for young people.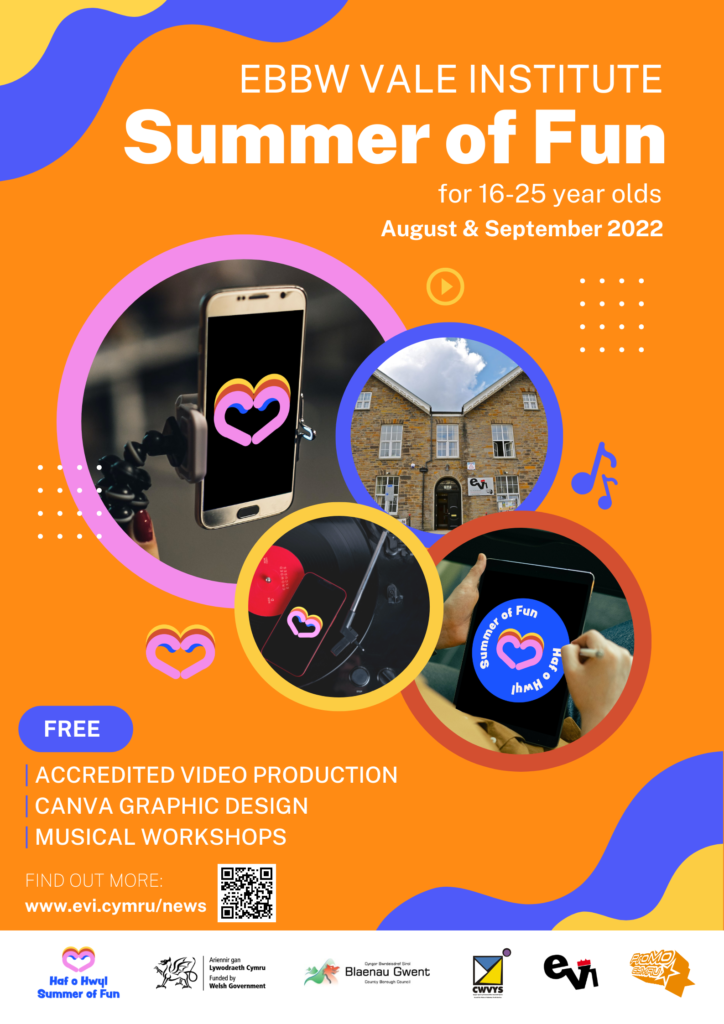 The sessions we'll be running will involve accredited video production training, music production workshops and Canva graphic design training sessions. See below for our activities and daily updates.
If you are interested in taking part or know someone who would love to join us, please get in touch with megan@promo.cymru.
Search the #SummerofFun and #HafoHwyl hashtags on social media to keep up-to-date with Summer of Fun activities near you.
---
Upcoming Sessions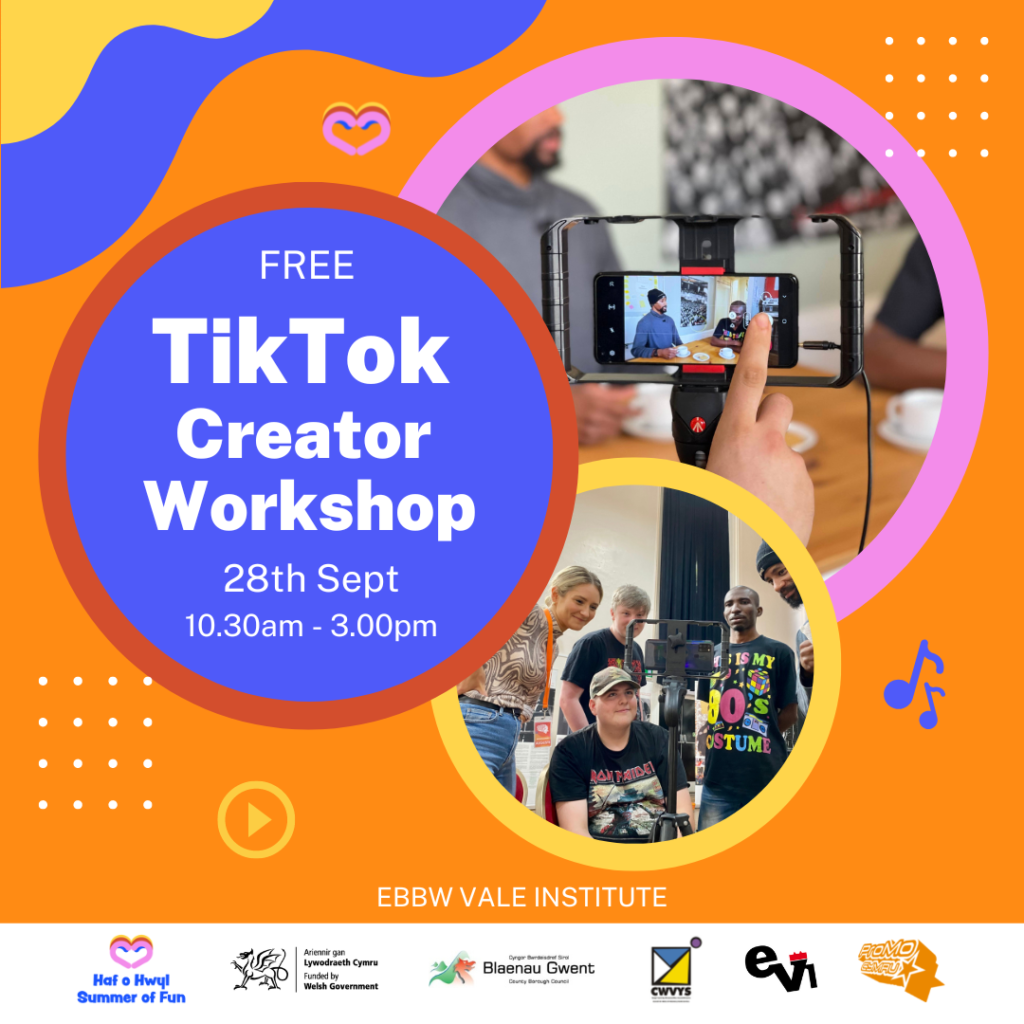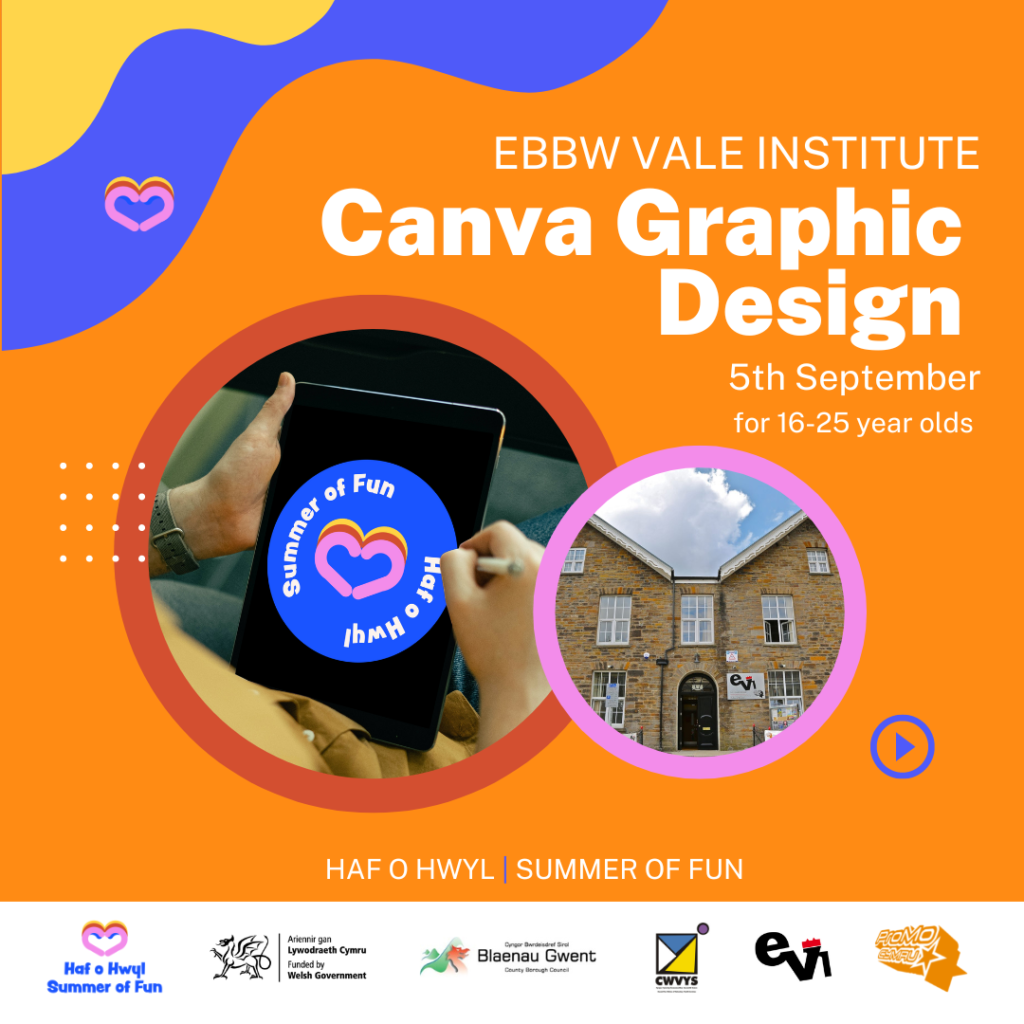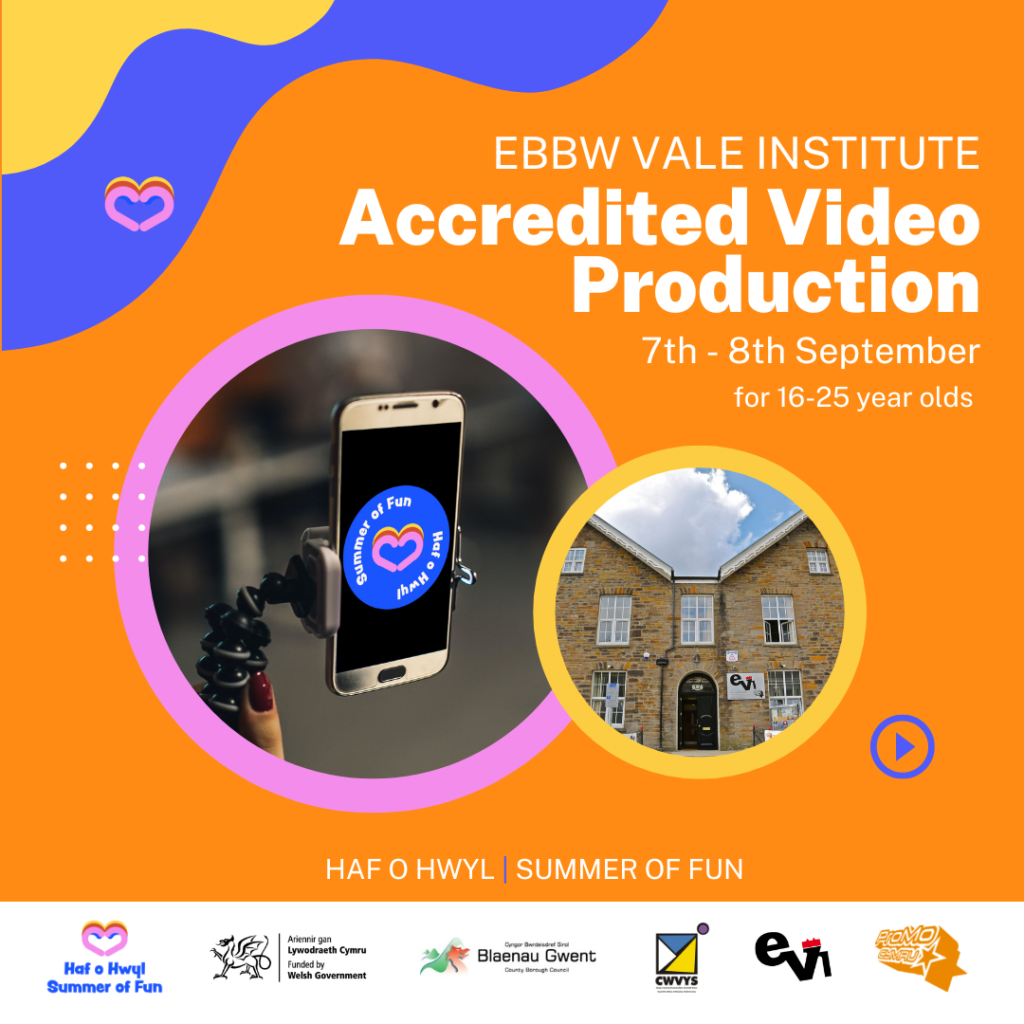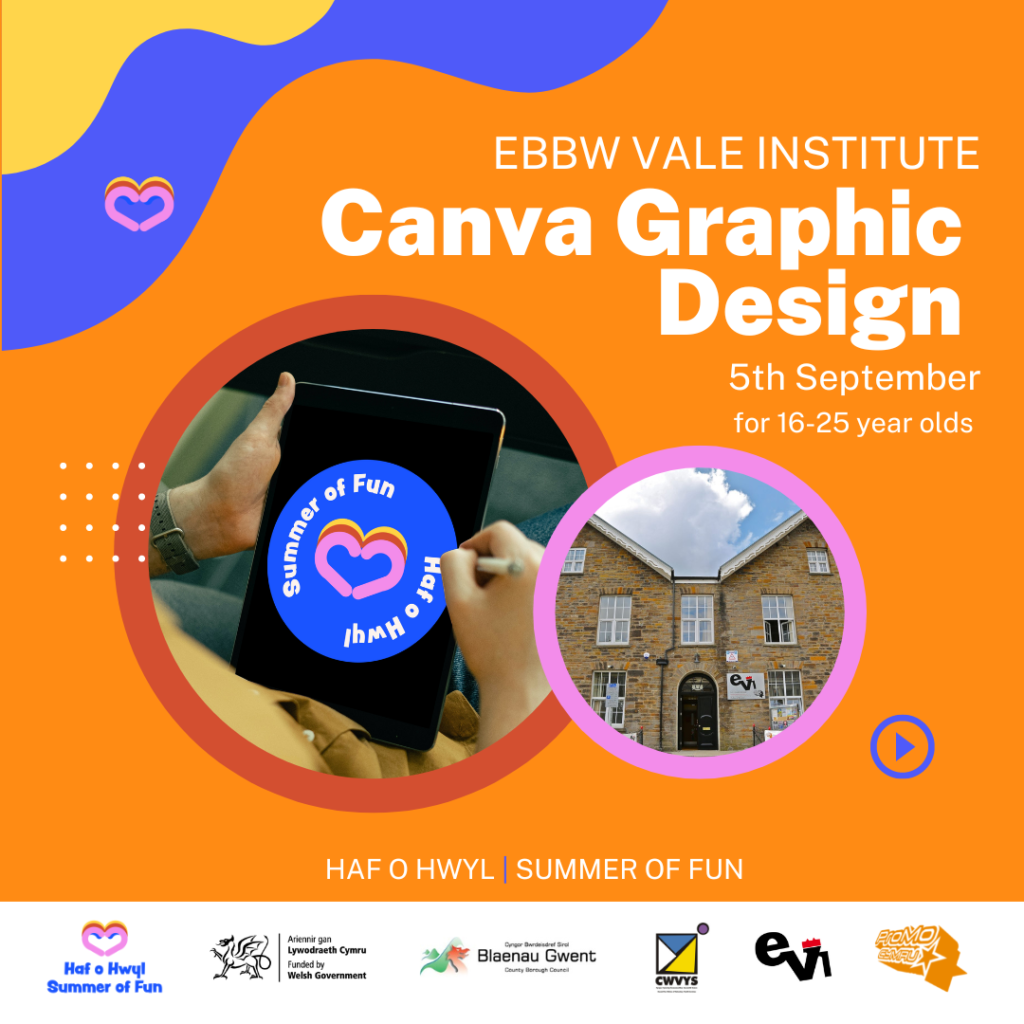 More sessions coming soon! Check this page for daily updates.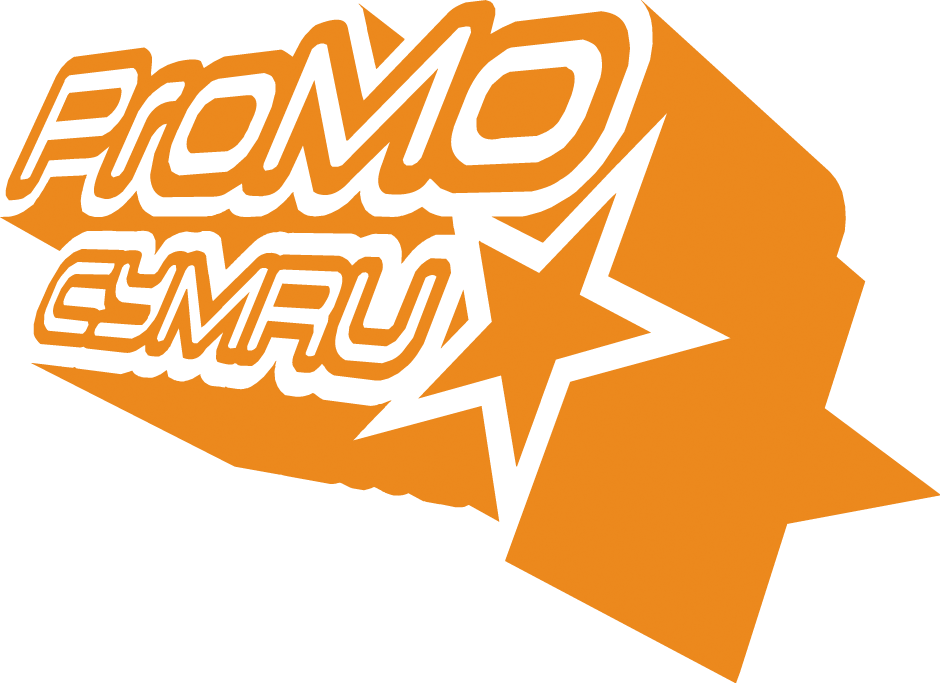 ProMo Cymru, charity and social enterprise, operates and is the custodian of the Ebbw Vale Institute. We are proud to have saved EVI for future community use.