Comments Off

on Ukrainian and Welsh Mini-Festival at EVI
'Industrial Dreams', a free half-day festival, was held at EVI recently as part of the University of St Andrews: Donbas in Focus project in collaboration with Gwent Archives. The project explored industry, archive, erasure and community resilience in Ebbw Vale and the Ukrainian East. 
Ukrainian filmmakers, artists and people feeling conflict joined with people from Ebbw Vale and historians, archivists and journalists from across Wales for 'Industrial Dreams', a free half-day festival exploring how the histories and experiences from industrial areas in the Ukrainian East and South Wales intertwine. The event culminated in a UK film premiere.
Industrial Legacies
Both Ebbw Vale and Mariupol, Ukraine were once two of the largest steel producing complexes in Europe. Today both are gone, as a result of de-industrialization in the case of Ebbw Vale, and Russia's devastating war of erasure in the case of Mariupol.
This event explored the industrial legacies of these places and how they speak to each other through archival images of the steelworks, moving images and personal testimony, as well as post-industrial projects like the Ebbw Vale Garden Festival and Welsh / Ukrainian contemporary art.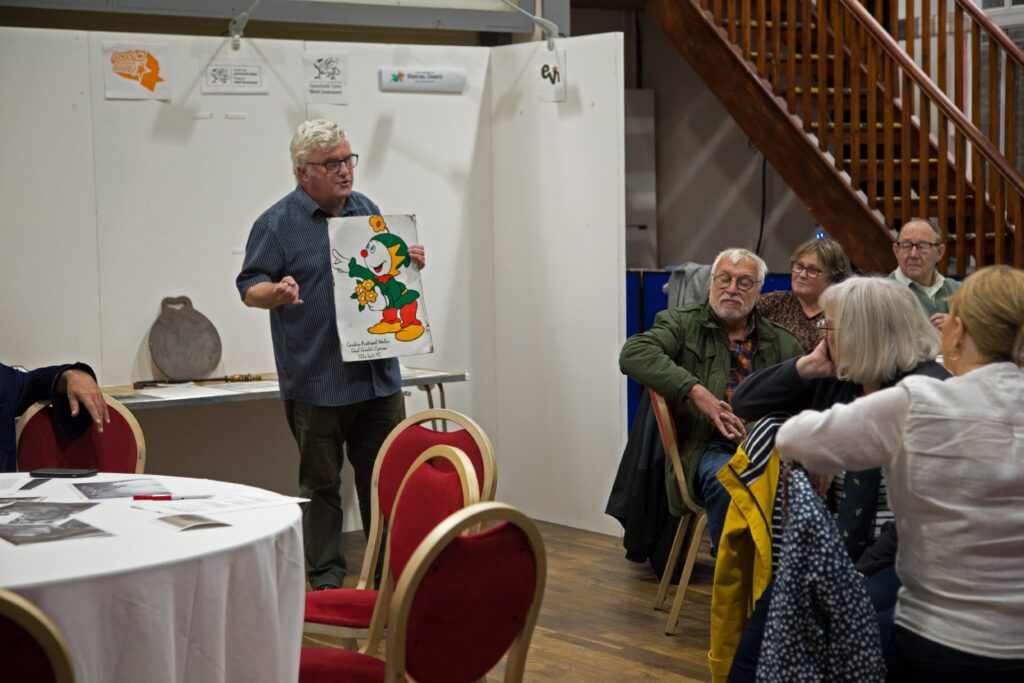 Ebbw Vale Institute was a particularly apt venue for the event as the 170-year-old building is itself a reflection of the social and industrial heritage of the town of Ebbw Vale, previously providing training in iron, steel and coal for the area.
Attendees wrote heartfelt and moving postcards to pen pals in Ukraine telling them something about their lives in South Wales, showing solidarity for the violence and terror Ukraine is now facing.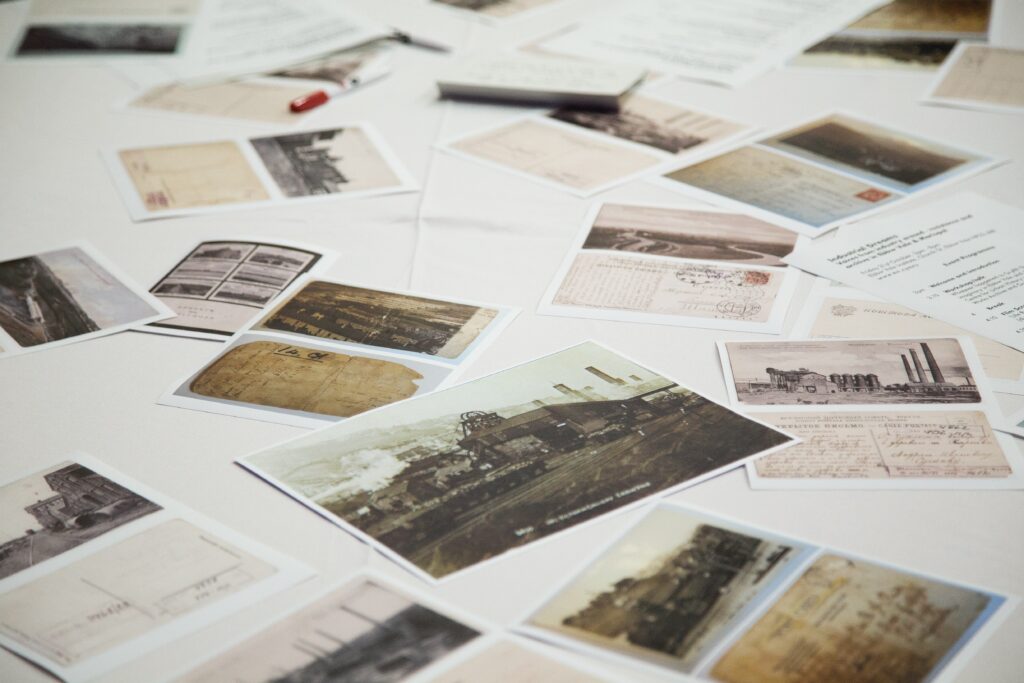 UK Film Premiere at EVI
The day culminated with the UK premiere of "EuroDonbas", a documentary film revealing the last footage of Eastern Ukrainian towns before Russian invasion, directed by Kornii Hrytsiuk and produced by Anna Palenchuk. The film brings to life the foreign heritage of Eastern Ukrainian cities, including the history of Welsh labour migration to Hughesovka, today's Donetsk. Kornii and Anna came online to cheers and long applause from the Ebbw Vale audience and answered audience questions.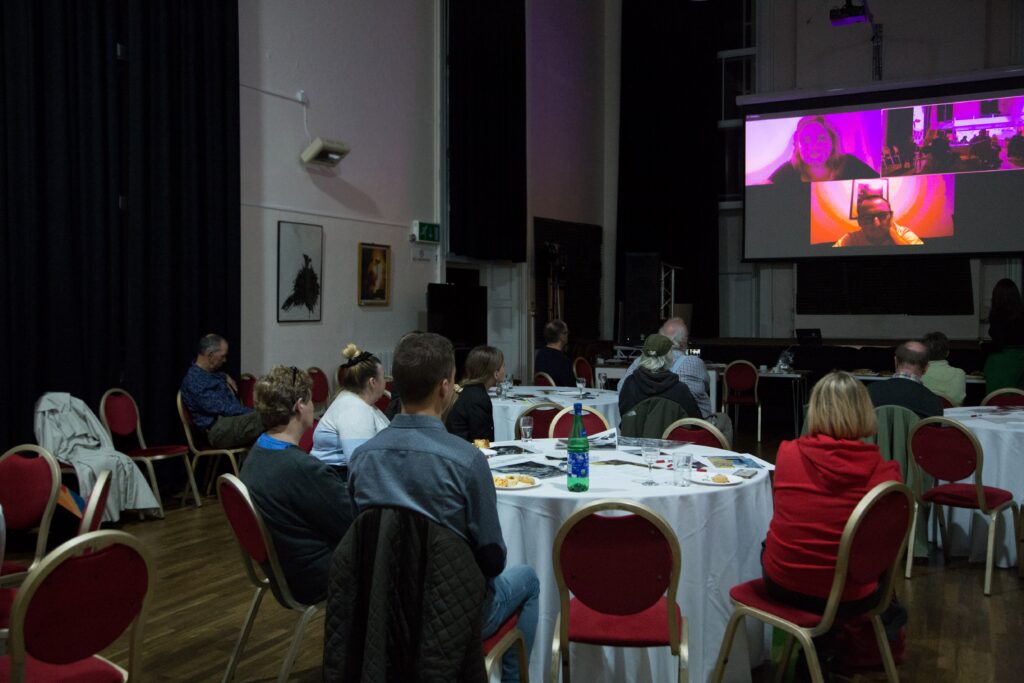 Event organiser Victoria Donovan from the University of St Andrews said, "Wales and Donbas have much to learn from each other's histories of political and cultural resilience. We are excited to get new generation artists from the two countries talking to each other across borders, and thinking together about their post-industrial futures, particularly at this incredibly difficult moment of full-scale Russian war against Ukraine."
Picture Gallery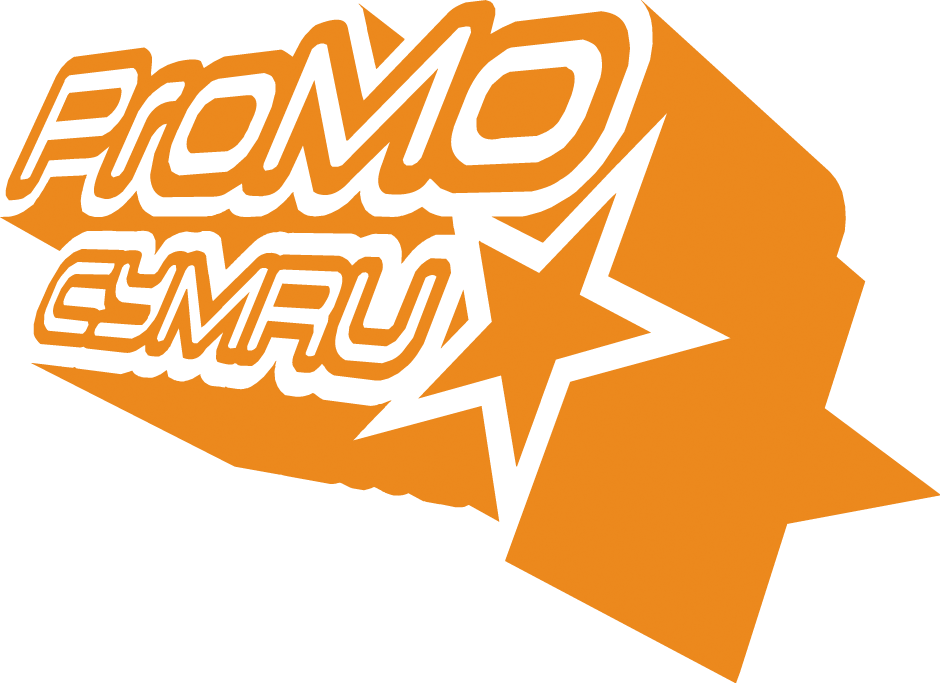 ProMo Cymru, charity and social enterprise, operates and is the custodian of the Ebbw Vale Institute. We are proud to have saved EVI for future community use.