Comments Off

on Children's Laureate Wales Visits EVI
On Thursday 19th May, we invited Connor Allen, Children's Laureate Wales 2021– 2023, to run two free poetry workshops at EVI for the local pupils of All Saints RC Primary School.
Connor's priority as Children's Laureate Wales is to empower children and young people to tell their own unique stories through poetry. The children were introduced to poetry by using a variety of objects in our main hall, helping them realise that poetry can be about anything they like!
They then wrote 'I am' poems using their favourite season, place, smell, game, toy and person to start as the basis of a poem. Pupils also used an acrostic poetry technique to describe themselves using the letters in their names.
Outcome
Children involved said they would take away feelings of "confidence" and "how cool they are", a sense that "I am unique" and "never to give up", all they had learnt about "acrostic poetry"… and how "delicious" the squash was!!
A huge thank you to Connor for leading such a brilliant and engaging session, and to all the talented young children from All Saint's RC Primary School for getting involved and sharing their fantastic imaginations with us! You can read more about the Children's Laureate role here.
Further Information
We're hoping to hold more sessions like this in the future. If you are an artist looking to run a session for young people, or a school teacher/ youth worker looking for a space to hold a workshop, get in touch with tom@promo.cymru or ring 01495 70 8022.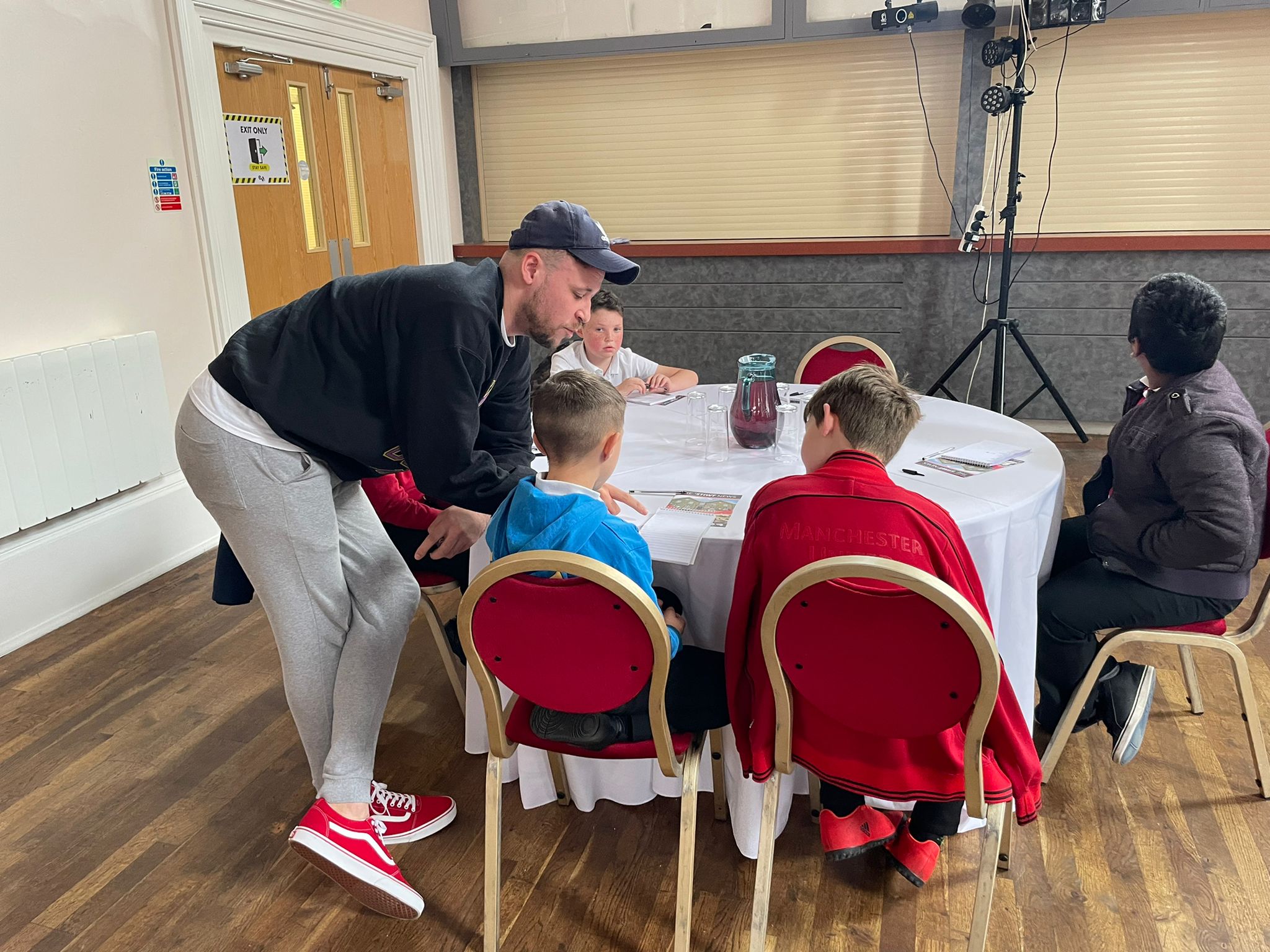 This session was funded by the UK Government through the UK Community Renewal Fund*
---
*The UK Community Renewal Fund is a UK Government programme for 2021/22. This aims to support people and communities most in need across the UK to pilot programmes and new approaches to prepare for the UK Shared Prosperity Fund. It invests in skills, community and place, local business, and supporting people into employment. For more information, click here.