Come along to a fun, creative and colourful family silk-painting session with talented artist Nina Morgan. Suitable for ages 5+ (adult supervision required.)
Duration: 2 hours
This relaxing session is perfect for families to spend quality time together. Join us for either the morning session (10.30am-12.30pm) or afternoon session (1.30pm-3.30pm). Very limited spaces so book now! Please only book spaces for the children aged 5+ attending. (Children under the age of 5 are welcome to accompany their siblings but will not be able to silk-paint. There will be colouring / other painting for them to do.)
Please let us know if you are no longer able to attend so that we can fill your space.
Contact megan@promo.cymru, ring 01495708022 or pop in if you have any queries!
This event is free to all due to a very generous donation from a community member and made possible by recent funding*.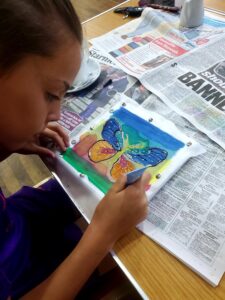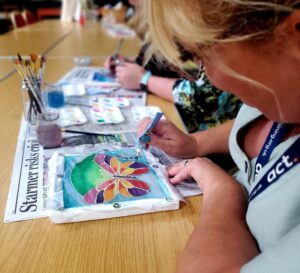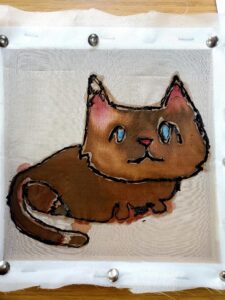 *EVI is currently funded by the UK Gov through the UK Shared Prosperity Fund. Click here to find out more.