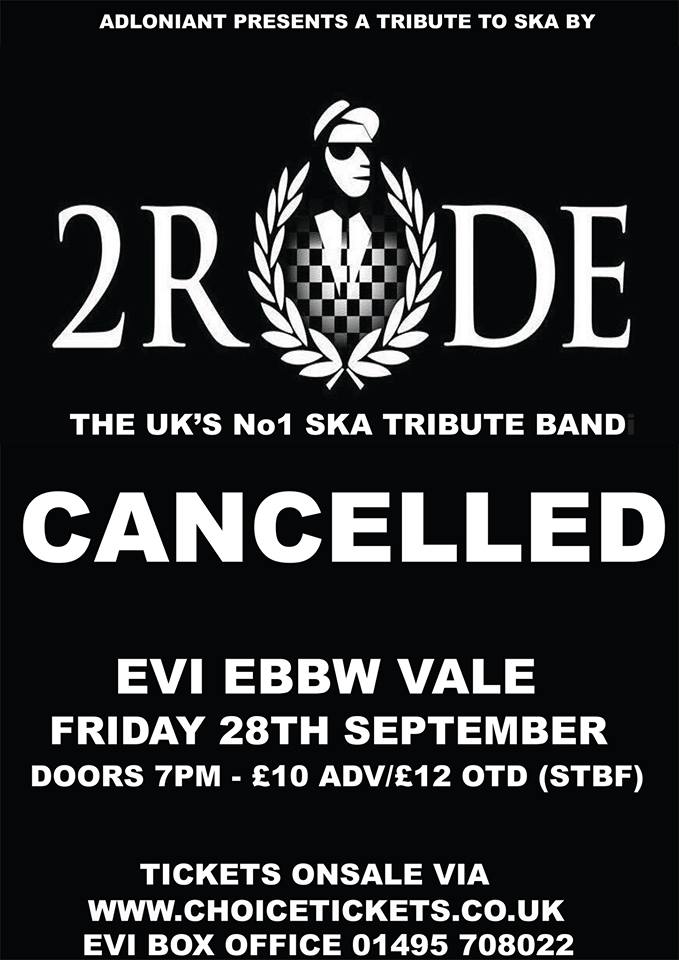 Unfortunately due to very low advance ticket sales Friday 28th September show with 2Rude is cancelled.
This was a decision made by the promoter (whom was looking at losing a huge amount of money if the show went ahead) and is no fault of 2Rude.
Refunds are available from point of purchase.
Please except our apologies.