Comments Off

on Awards for All Environmental Project at EVI
Thanks to The National Lottery Community Fund – Awards for All, ProMo Cymru will be delivering environmental activities in our new EVI garden, with volunteers learning new skills and raising awareness of how we can all take LOCAL environmental action and increase our wellbeing in Nature
The EVI (Ebbw Vale Institute) is a community hub offering support, learning and cultural activities to young people and families, with a cafe, venue and conference/training facility, cinema quality screen and exhibition facilities available to the community.
We are working on this exciting project with the organisations based at EVI, Llamau, Cyfannol Women's Aid, Blaenau Gwent CBC Youth Services, ACT Training and Barod Gwent N-Gage.
To start the project, Llamau, Learning 4 Life volunteers held a focus group, discussing different ways we can all take local environmental action and increase our wellbeing in nature. Volunteers suggested planting bee friendly flowers, fruit, vegetables, herbs and installing a water capture barrel in the EVI garden. Other suggestions included joining the BGCBC Litter Champion scheme and making wildlife habitat such as bird boxes, hedgehog homes and bug hotels for pollinating insects. A mood board was created to help present their ideas.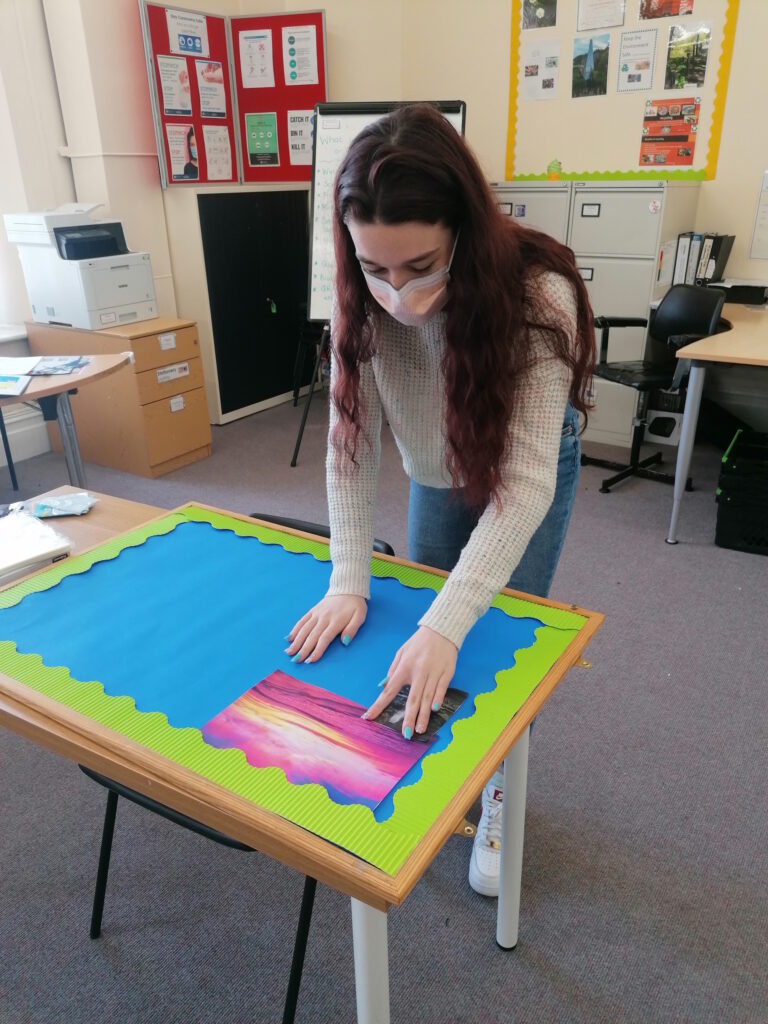 During the focus group, volunteers discussed how we can increase our wellbeing in nature and what they would like to see in the EVI garden. Some of their wellbeing ideas included tending to plants, listening to the birds, meeting and learning outdoors, getting vitamin D and time for reflection and sitting quietly.


The learners engaged really well in the focus group session and wanted to continue the mood board and the discussion into the following week. The moodboard activity really focussed one of our harder to engage learners, and the whole group are excited about being able to create a space outside that will help them improve their moods

Laura Wheeler, LLamau Learning 4 Life Tutor
Llamau volunteers also came up with many wellbeing words that could be displayed as a mural on the garden wall, and a fantastic idea to display QR code linking to nature videos, sounds and relaxation music to help remind everyone to spend more time in nature.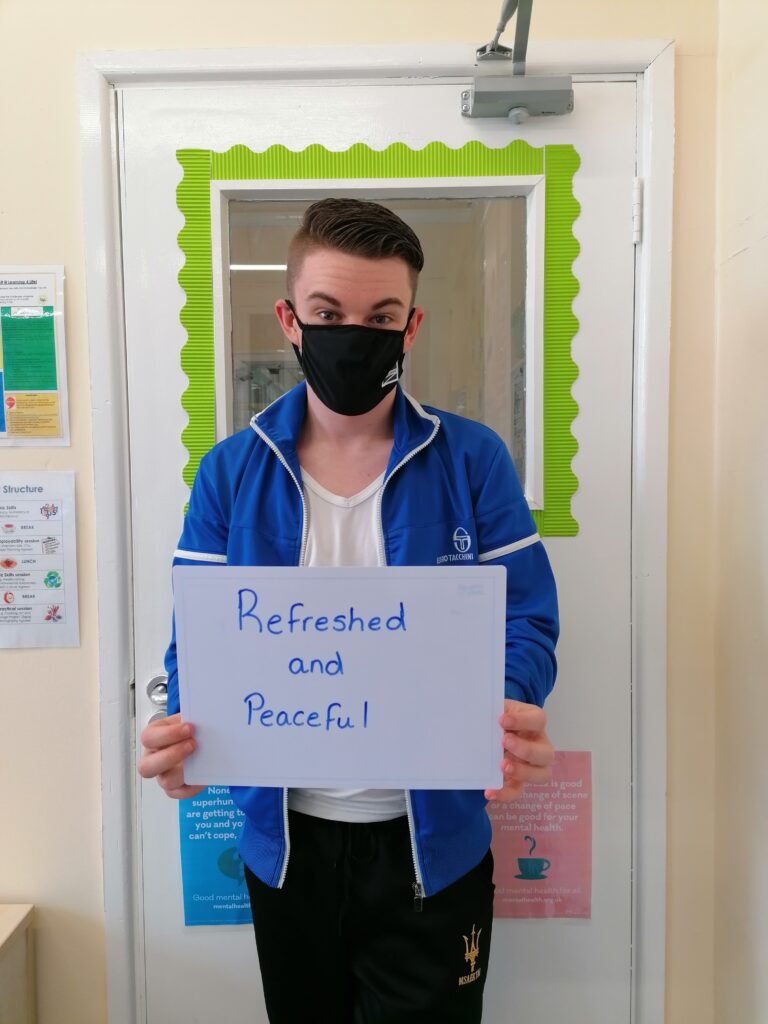 In response to the ideas generated by the volunteers, ProMo Cymru will tailor environmental workshops to support ways we can all take local environmental action and increase our wellbeing in nature. We will also deliver digital communication training to help support the volunteers in their work.