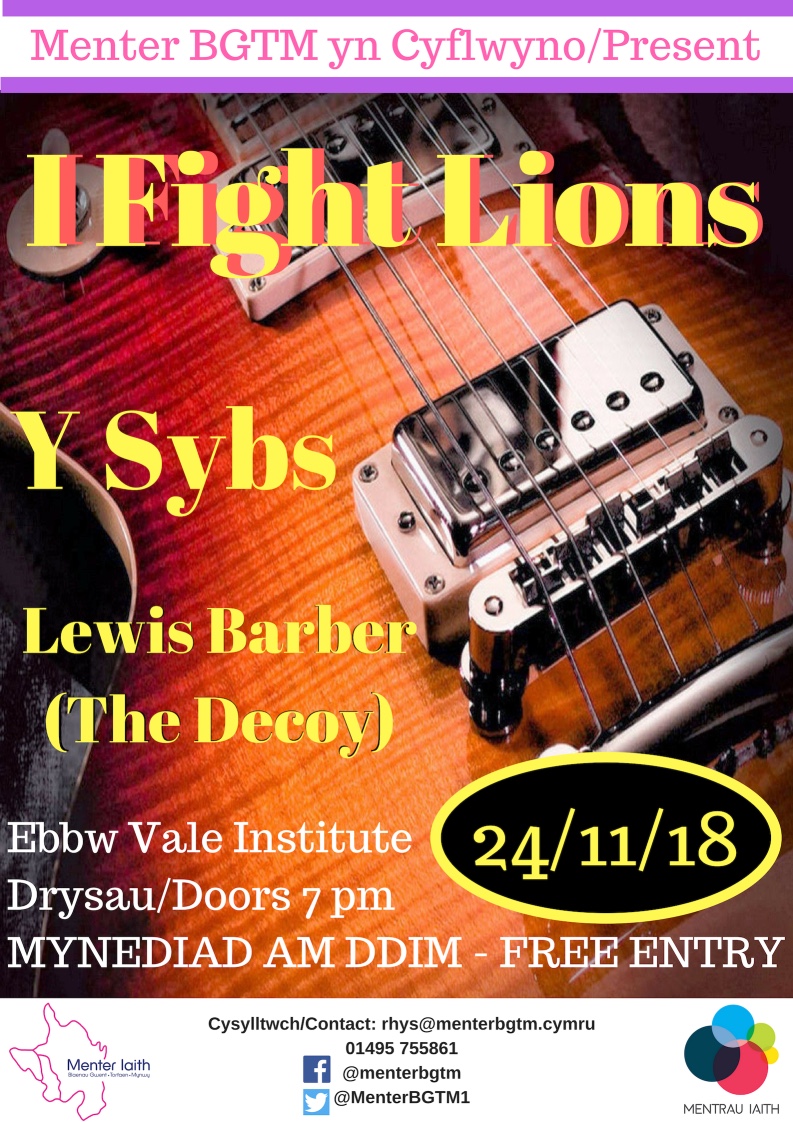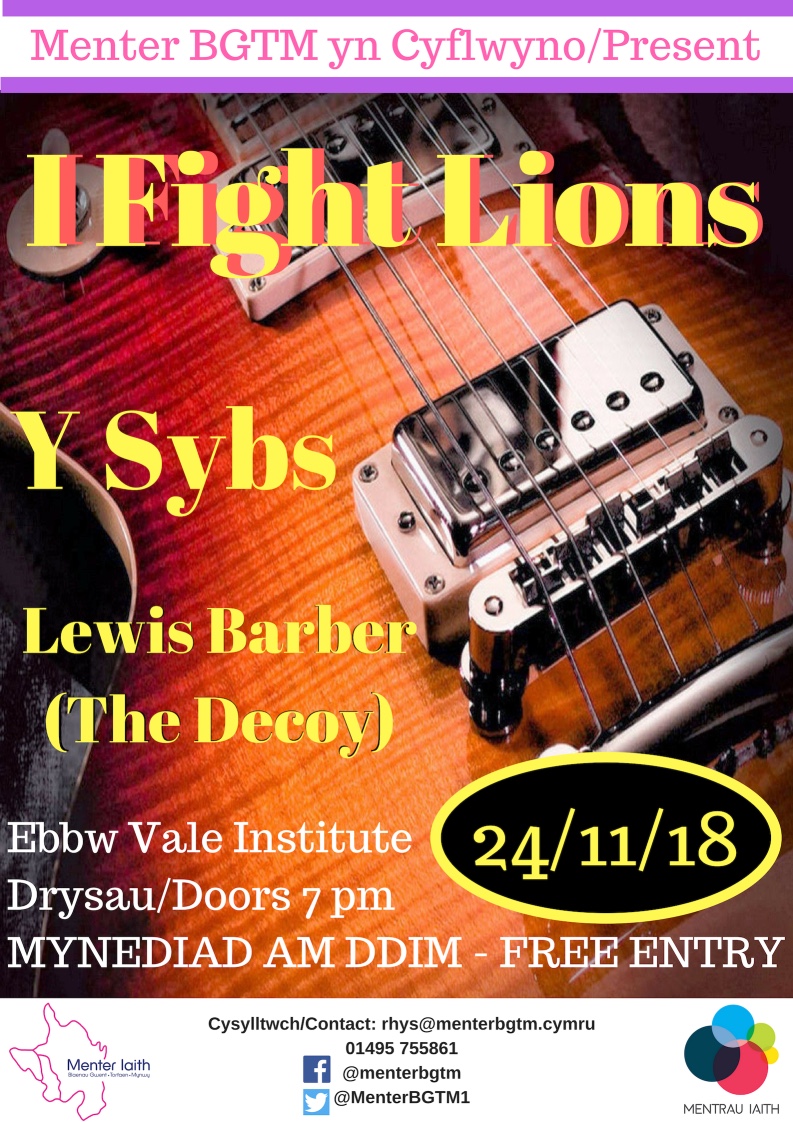 Gig yr EVI – I Fight Lions, Y Sybs, Lewis Barber (The Decoy)
24th November – Ebbw Vale Institute – 7pm
Gig am ddim yn yr EVI Glynebwy. Noson o fiwsig gyda I Fight Lions y band roc o Gogledd Cymru, "Y Sybs" (Twitter @YSybsband) grwp indie-pync o Gaerdydd a set acwstig gan Lewis Barber o The Decoy. Mynediad yn rhad ac am ddim. Anfonwch neges am fwy o fanylion.
Free gig at the EVI Ebbw Vale. A Night of music with north Wales rockers I Fight Lions, Cardiff indie-punk band Y Sybs (Twitter – @YSybsband) and an acoustic set by Lewis Barber from The Decoy. Free Entry – Doors open at 7pm.
Night of music with "I Fight Lions" plus support band. Please leave a comment on our event page to ensure that you have a place. A bus will be running free of charge, contact for more information…..Free Entry!!