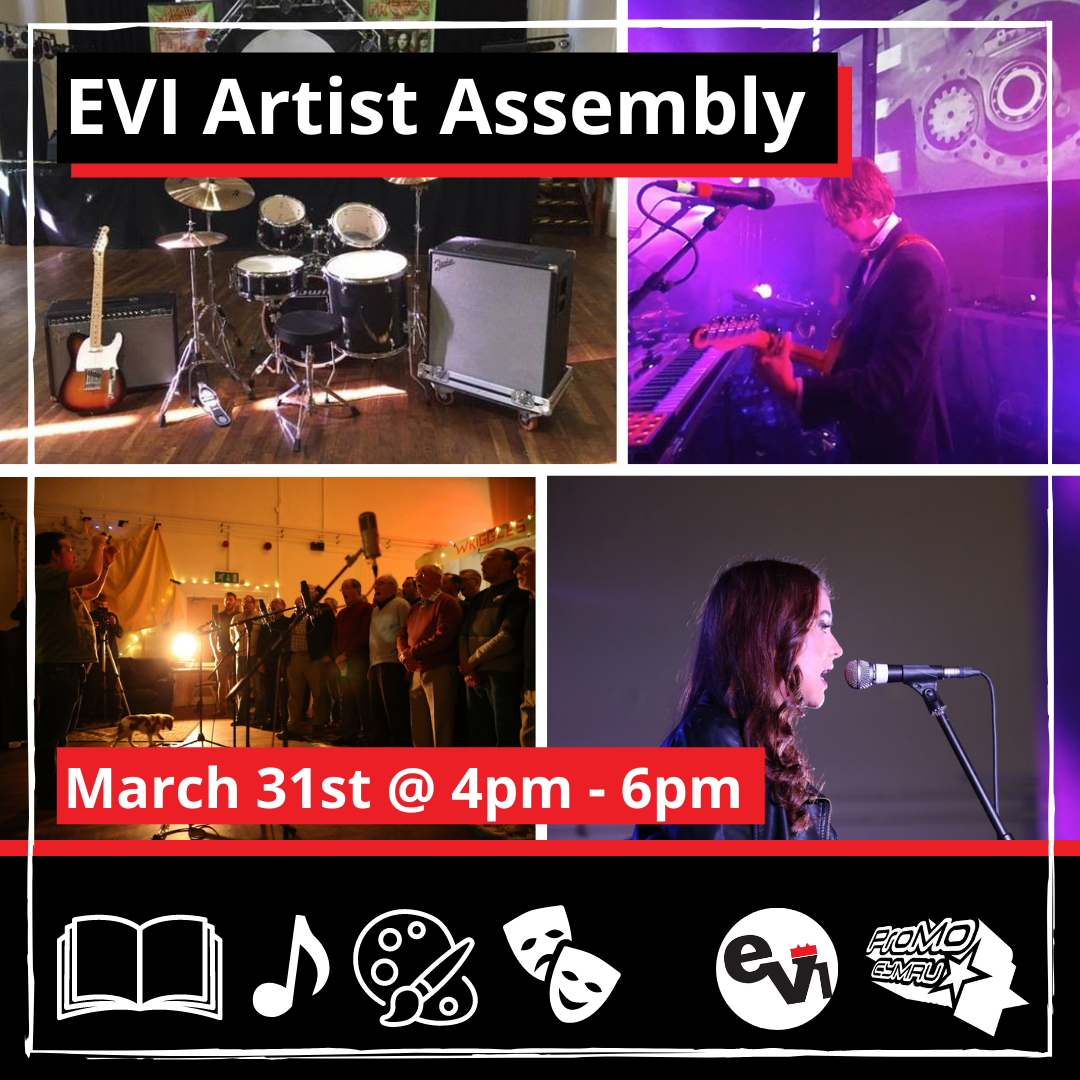 EVI are inviting local artists and creatives from any discipline to come and collaborate to help develop a programme of cultural events for EVI. Freelancers will be paid £25 to cover their time and travel costs.
Are you a musician, visual artist, photographer, animator, writer, theatre maker, actor, film maker or another creative living in Blaenau Gwent? Do you want a space to meet and collaborate with other artists?
Join us at in person at EVI or through Zoom.
Contact tom@promo.cymru for more information