ANTIQUES & COLLECTABLES VALUATION FAYRE
27th August 2019 @ 10:00 am

-

2:00 pm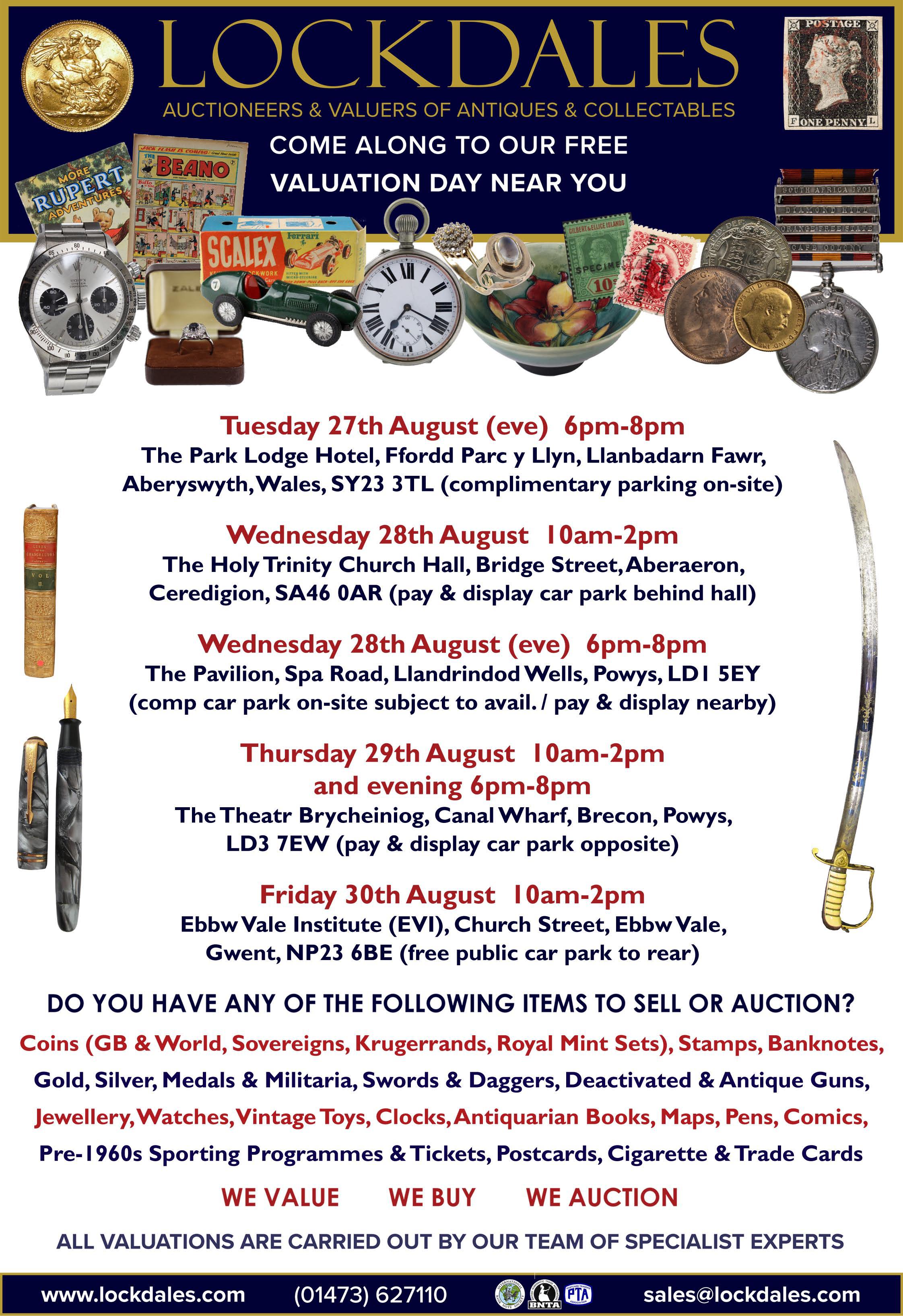 LOCKDALES Auctioneers & Valuers of Antiques & Collectables…….
Come along to our FREE valuation at the EVi on Friday August 30th 10am-2pm
Do you have any of the following items to sell or auction?
Coins,Stamps,Banknotes,Gold,Silver,Medals & Militaria,Swords and Daggers,Deactivated & Antique Guns,Jewellery,Watches,Vintage Toys,Clocks,Antiquarian Books,Maps,Pens,Comics,Pre-1960s Sporting programmes &Tickets,Postcards,Cigarette and Trade Cards.
WE VALUE…..WE BUY….WE AUCTION
All valuations are carried out by our team of specialist experts
www.lockdales.com 01473 627110 sales@lockdales.com